Standard Exhibitor Package from £4000 (+VAT)
Everything you need to deliver a strong brand presence within the exhibition area. Includes a fully branded graphic wall, purpose built plinth, 32″ screen, all electrics and wifi.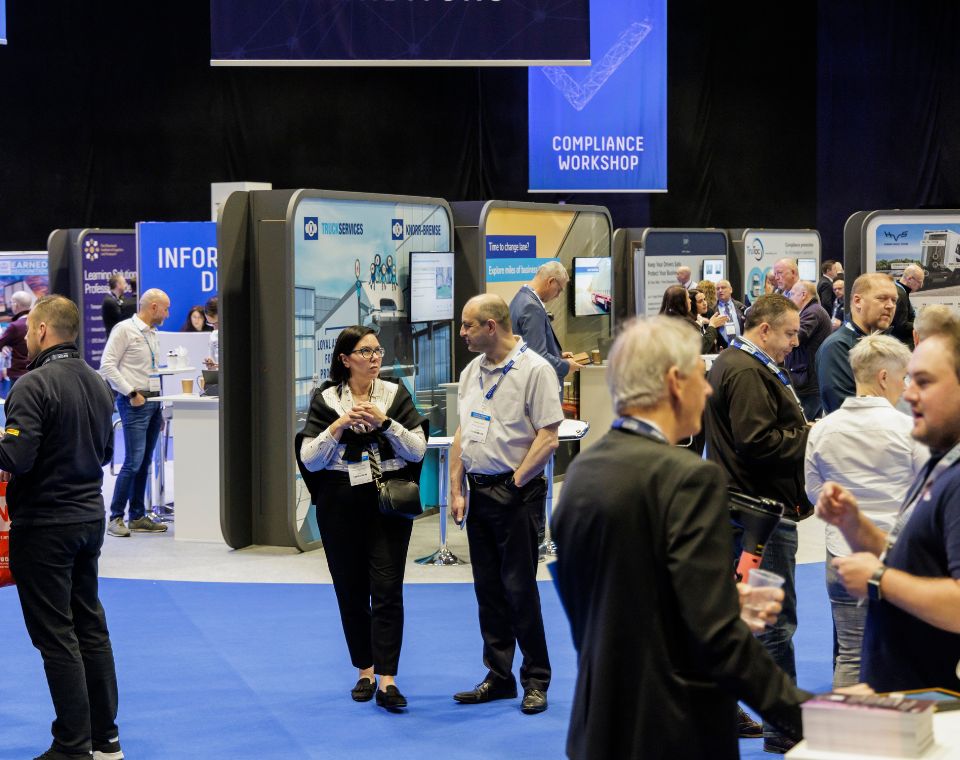 Vehicle Exhibitor Package - £5000 (+VAT)
Your vehicle is the ideal centre piece for your meeting space, creating impact in the exhibition hall and the ideal professional environment to meet new contacts.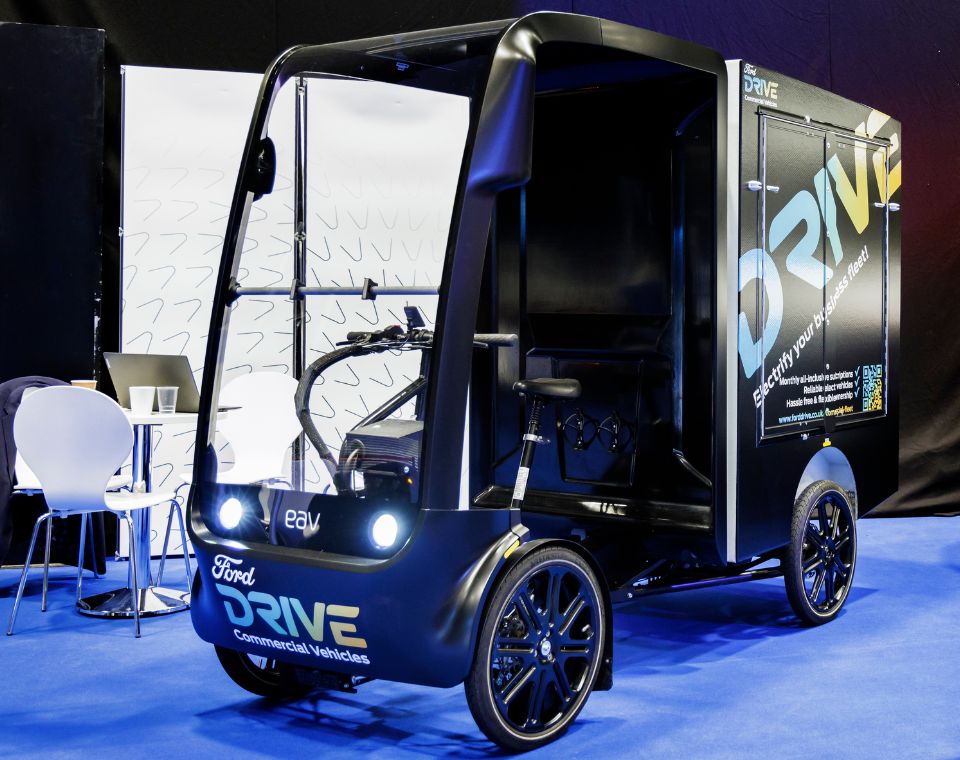 Bronze Exhibitor package -from £6500 (+VAT)
An enhanced stand in a premium location with an impactful illuminated display. With additional items to promote your brand before, during and after the event, we will supply everything you need to make the event a success.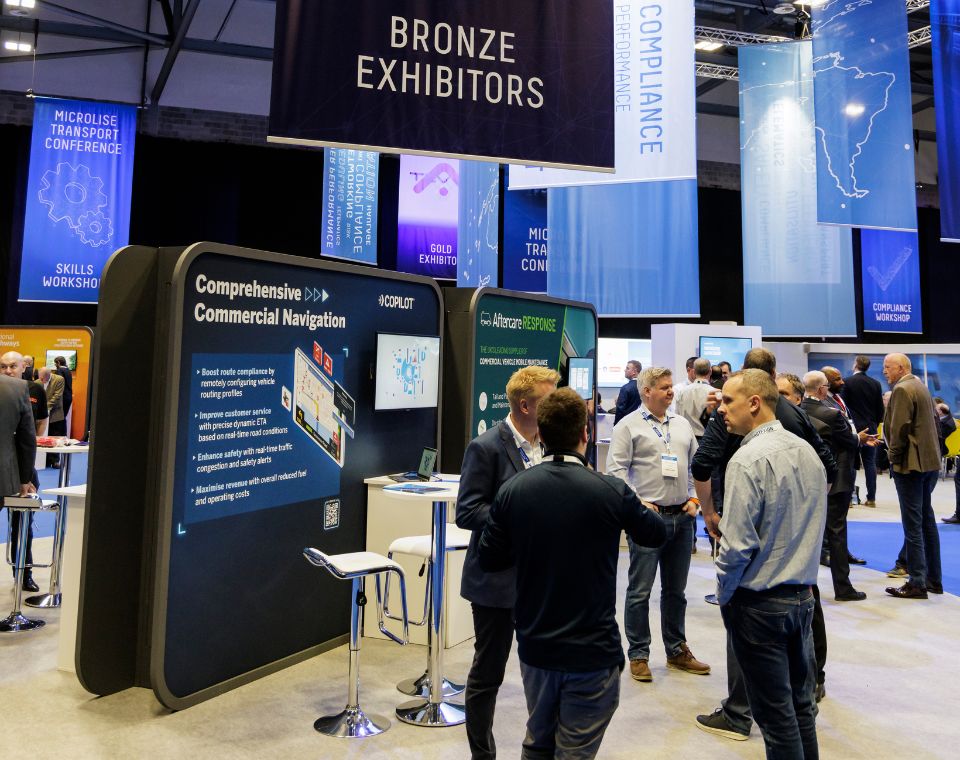 Silver Exhibitor Package - £9000 (+VAT)
This package offers greater brand exposure and superior networking opportunities with a full page advertisement in the welcome brochure, promotion on social media and two tickets to the VIP dinner.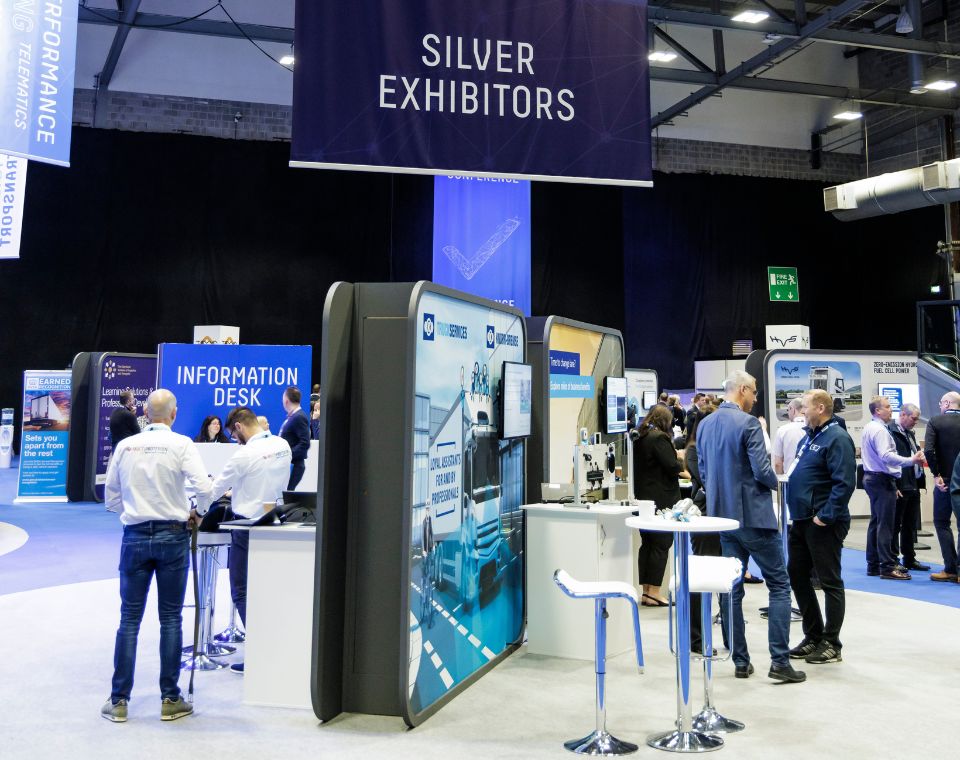 Gold Exhibitor Package - £14,000 (+VAT)
The ultimate option, perfect for product or vehicle displays. The 8m x 10m space will be a focal point in the exhibition and will be supported by a comprehensive brand exposure package.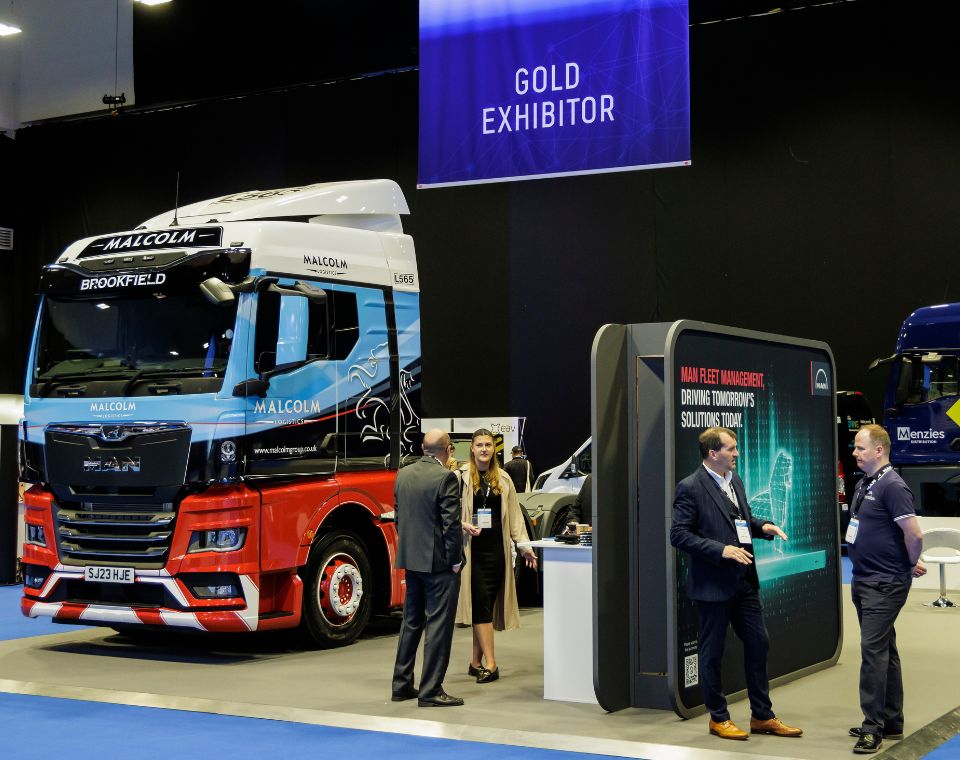 Product Innovation Package - £1500 (+VAT)
(Available by invitation only) Drive footfall to your stand by taking to the stage in our Innovation Workshop. Here you will have a 10 minute slot to share your news with Microlise Transport Conference Delegates.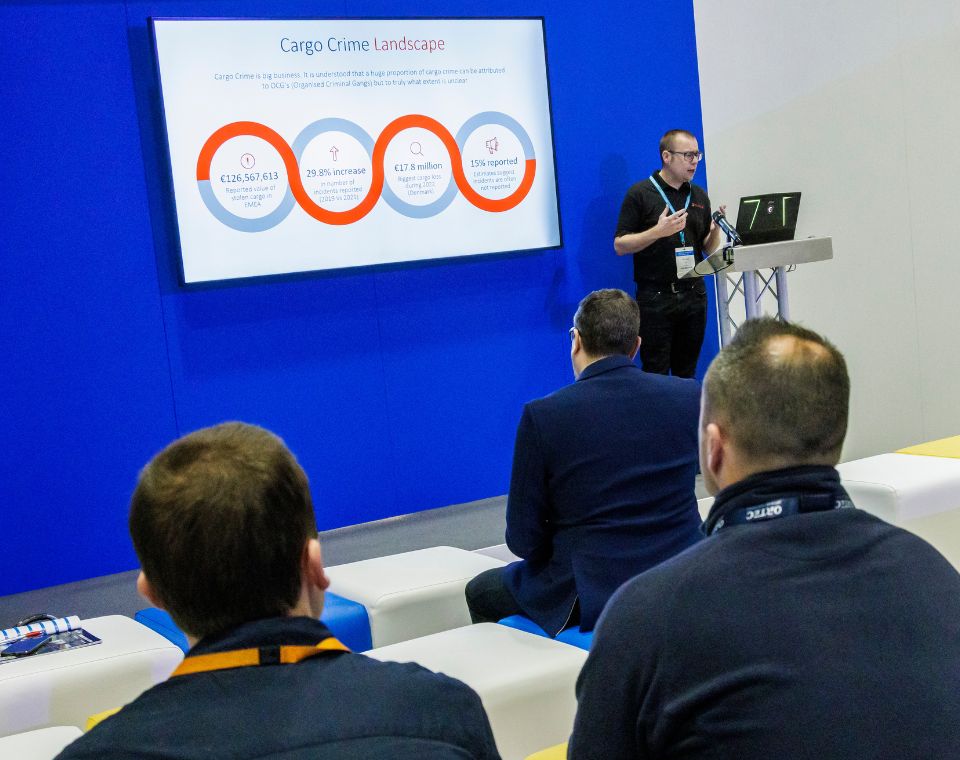 Welcome Brochure Full Page Advert £500 (+VAT)
Take a full page in the Welcome Brochure, a glossy A4 magazine that includes all the must have information for the day.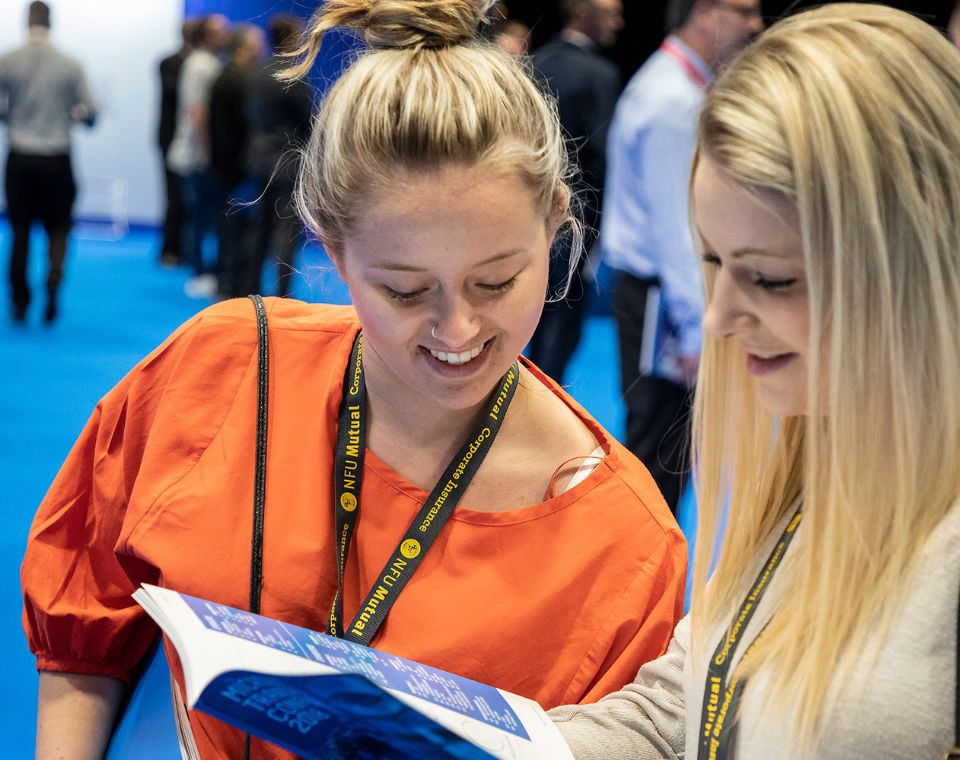 Exhibition Catering Sponsor £1,500 (+VAT)
With high level branding in key footfall areas and printed lunchbags for every visitor, this package gives great exposure throughout the event.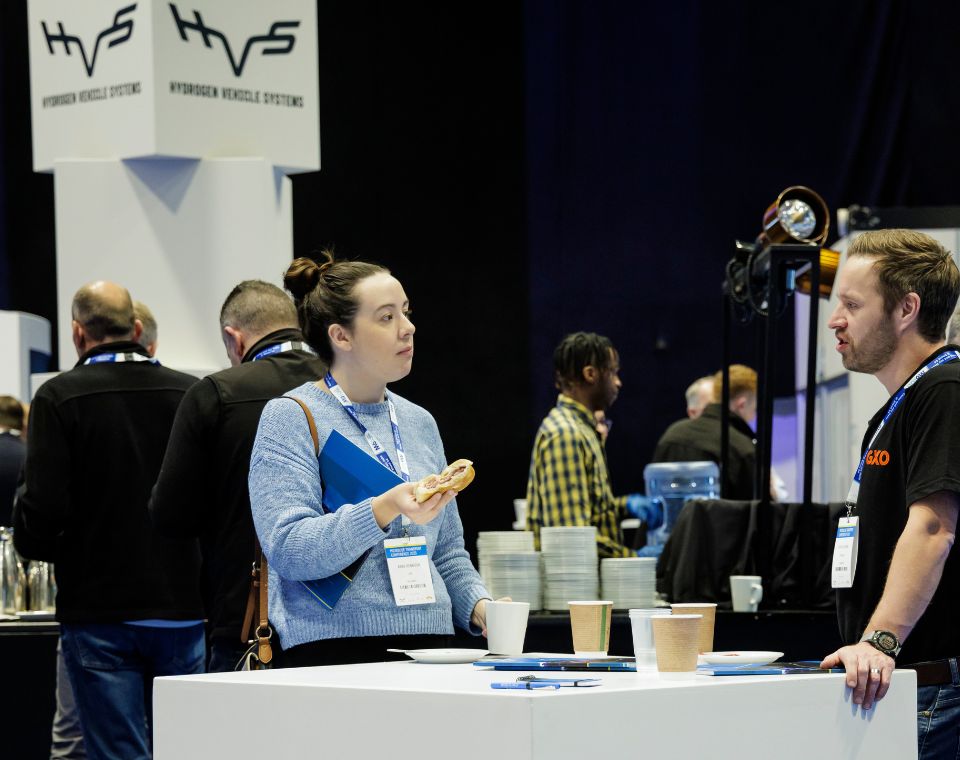 Microlise Driver of the Year Award Sponsor £1,000 (+VAT)
This package gives brand association throughout the awards and includes an invite to the VIP Awards and excellent networking opportunities.