The Venue
The Coventry Building Society Arena is located within two hours drive of 75% of England's population. The site spreads over more than 40 acres of land, and features conference, banqueting, exhibition, hotel and sports facilities.
The Microlise Transport Conference will take place in the Exhibition Hall, a 6,000 square metre space that will house both the conference and exhibition areas.
Further information can be found at www.cbsarena.co.uk, or for travel information, please visit the Travel Information page.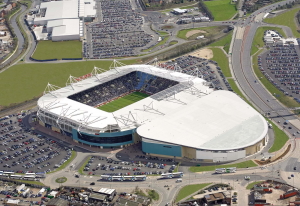 Travelling to the Coventry Building Society Arena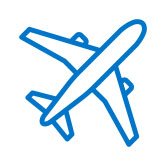 Arriving by air
Birmingham Airport is located less than 15 miles from the conference venue. It offers both domestic flights within the UK, and international flights to destinations in Europe, the Middle East, the Indian subcontinent and North America.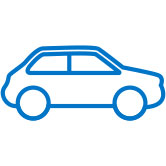 Arriving by car
The Coventry Building Society Arena is well served by road – located not far from junction 3 of the M6. For full information about how to reach the venue from the North, South, East and West, please visit the "how to get here" section of the Coventry Building Society Arena website.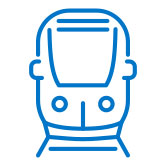 Arriving by train
The railway station for the Ricoh Arena is the main Coventry railway station, which is in the City Centre and approximately six miles away. There are always black cabs immediately outside the station and it is roughly a 10 to 15 minute journey.
Frequently asked questions
Is the Microlise Transport Conference aimed EXCLUSIVELY at Microlise users?
No. The Microlise Transport Conference is an industry event, with an agenda and programme that benefits anyone involved in the operation of a road transport fleet. It is absolutely not a user conference, but is designed to create a forum where the industry can come together to discuss and learn about key industry issues, as well what the future will look like.
How much does it cost to attend?
Nothing! The Microlise Transport Conference is free-to-attend. You just need to cover the cost of your travel!
What time does the event start?
Doors open at 07:30, with morning workshop programmes beginning at 08:15. Our main conference agenda kicks off at 09:45 and runs until around 11:40 when lunch is served. Afternoon workshops then start at 12:15, with the event closing around 15:30.
Why is the Microlise Transport Conference different to other events in the industry?
The Microlise Transport Conference is the only conference in road transport that looks specifically at technology, innovation and the future of the industry, whilst also covering key issues impacting operators today. Furthermore, no other event offers such a rich programme of content, with a main agenda supplemented by four topic focused workshops to allow each delegate to tailor their experience. The Microlise Transport Conference is a focused event for operators of HGV fleets, giving delegates key information and updates on the topics that matter today and will matter tomorrow.
I have registered for 2021 but am now unfortunately unable to attend – how can I cancel my place?
If you do need to cancel your registration, please complete this form and we will update your details. If the situation changes and you are able to attend once again, please simply re-register!
What is the mission statement of the conference?
The Microlise Transport Conference empowers industry professionals to acquire the information and knowledge they need to make intelligent strategic and operational decisions within their businesses. It achieves this by bringing together forward-looking, dynamic delegates, and providing them access to genuine industry leaders and domain experts, delivering presentations designed to inform and educate.