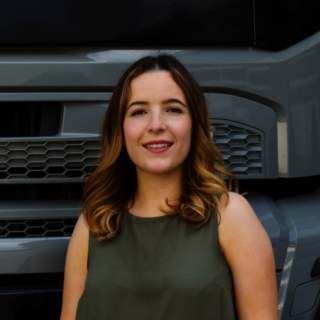 Biography
Product Manager
Joined Microlise in 2022
Product Manager for our OEM offering and Microlise Product Integration team.
BSc in Transport and Business Management. I have over five years' experience working in commercial vehicle digital services where my focus is to create services which empower operators, enabling efficient, sustainable, and cost-effective operations. As Product Manager I am responsible for the strategic roadmap for Microlise Group product integration and our OEM solutions.
---
Fleet & Asset Management and Compliance 2023
Product Managers Paul Pounder and Charlotte Porter will discuss our Trailer Brake Performance Monitoring (TBPM) initiatives, ProxiBeacons and the future of EV.