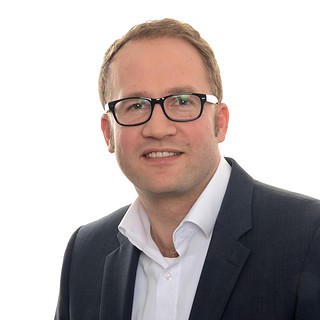 Biography
Jan-Philipp Weers is responsible for the booking platform Bosch Secure Truck Parking and reports directly to the board of Bosch Service Solutions.
Jan-Philipp Weers started his career at the Bosch Group back in 2010 in various positions. At last he was the global Head of Marketing at Bosch Service Solutions. Prior to joining the Bosch Group, Jan-Philipp worked in a New-York based strategy consultancy.
Jan-Philipp studied Business Administration at the State University of New York and at the Westfälische Wilhelms University Münster and received a PhD at the University of Bremen in 2007.
---
Secure Truck Parking Facilities​
Within the haulage and logistics industry we see two key leading trends, Safety & Security and Electrification of Fleets and Locations.
Whilst not initially obvious both topics do complement each other well when trying to find a solution.
Bosch believes in:
• Creating a growing network of secure parking locations for drivers and fleets and an easier, more streamlined way to access, reserve and pay for these services.
• Ensuring access and reservation of specific charge points and areas to allow drivers and fleets to plan journeys efficiently and viably.
Bosch Secure Truck Parking partners with all types and sizes of company in the haulage and logistics industry, including parking areas, depots, fleets, infrastructure providers and EV charger manufacturers, in order to find the best solution for the industry.
Our solution will ensure parking is secure and charge points are reservable. The 360° solution contains on supply side the upgrade of secure parking and charging infrastructure and on demand side the offering of a booking portal for fleets.