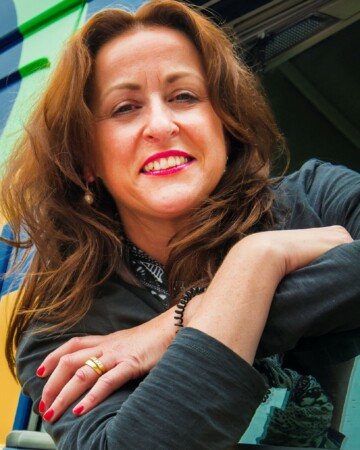 Biography
Lesley O'Brien OBE FCILT is an award-winning business professional with over 40 years' experience in the transport industry. She is an advocate for women in transport and a Fellow of the Chartered Institute of Logistics and Transport (CILT). As well as running her own businesses Freightlink Europe and Freight Train, Lesley is a Trustee of the Road Haulage Association (RHA) Benevolent Fund and member of the RHA Security Committee and Regional Council. She is a tireless ambassador of the transport industry and served 9 years as an RHA Main Board Director.
In 2020 she launched transport forum, Freight People, to unite and encourage those working in the transport industry to support one another in addressing industry issues and to discuss hot topics. Lesley uses her voice whenever possible to support and encourage those underrepresented in the industry, to raise standards, improve road safety and change industry perception.
In 2020 she was awarded the OBE for services to diversity and inclusion in the transport industry. She is a regular contributor to the Commercial Motor Legal Panel, Motor Transport Vox Pop and is invited by the BBC and other media to discuss topical and transport related issues.
---
Panel: The Issues & Opportunities for Fleet Operators
In this panel session, lead by conference host Spencer Kelly, senior executives from logistics fleet operators will discuss and digest the topics covered through the Microlise Transport Conference, and other key issues impacting the industry.
The session will also look at the opportunities in the future, focusing on the use of data and technology to drive efficiency, safety and customer experience.