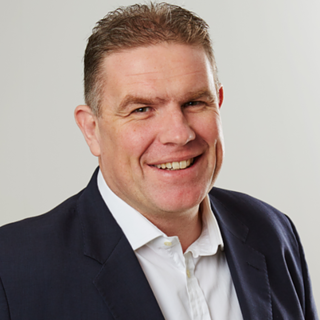 Biography
Matt has had a lifelong passion for sustainability and has worked in the sector his entire career. A career that has seen him set up and run his own businesses, as well as create and run a sustainability and energy services business for a FTSE100 outsourced services organisation.  
Matt is CEO of Innovation Gateway, an award-winning innovation company that is enabling the world's most ambitious organisations to accelerate their progress to net zero, through knowledge, collaboration and innovative climate technologies.  
Matt specialises in identifying and translating sustainability goals for business and developing strategies, processes, and operating models to enable these goals to be delivered. He has a clear understanding of the social, economic and environmental business drivers, the risks they may pose and how to mitigate them along with a pragmatic approach to delivering successful business outcomes. Skills that are becoming more and more important in a world in climate crisis. 
---
Alternative Fuel Future Panel
The alternative fuel future panel discussion aims to explore the benefits and challenges of transitioning to alternative fuels for transport operators, in order to reach the net zero target. The panel will include OEM's (Tevva & HVS) and operators (DHL), discussing various types of alternative fuels, including electric and hydrogen, and their potential for reducing greenhouse gas emissions and improving air quality.