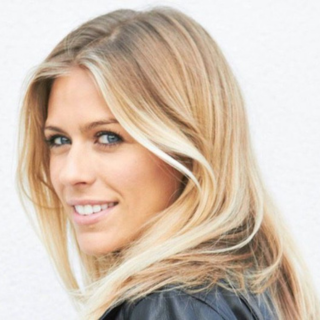 Biography
Nicki Shields is the face of BBC's FIA Formula E Championship, the electric street racing series, as well as the anchor for Supercharged on CNN, CNN's Going Green, and is a presenter for the GQ Drive Time.
She is regularly seen across broadcast channels including ITV, BBC, Channel 5 and Sky Sports and was the first female member of the media to drive the Formula E race car.
Nicki regularly presents other automotive shows including ITV's 'Goodwood Festival of Speed' show, ITV's 'Goodwood Revival' show with Dario Franchitti, ITVs 'Cars of the Future', Sky Sports F1's 'Formula Kart Stars', Blancpain GT Endurance Series for Motors TV and Silverstone Classic for ITV4. Nicki previously hosted episodes of BBC1's ever-popular series 'Escape to the Country' in 2014.
She also launched a YouTube page in 2017 and has created a series 'Shields Drives' for her channel. As part of this endeavour she proudly earned her International Category B racing driver license and raced against Roborace; the autonomous race car – and won!
As well as being a petrol head, Nicki is proud to be a Science Communicator. Just as at home in the lab fueling her curiosity as she is chucking a rucksack on her back and climbing up Kilimanjaro, Nicki is an all rounder who loves a challenge and holds a degree in Biological and Zoological Sciences.
Nicki has investigated a number of environmental issues including farming, GM crops sustainability, electric cars, global warming and has met with many top scientists and MPs along the way whilst working as a daily online reporter for the month long science expedition to the South Pole, 'Willis Resilience'.
---
Morning Opening from Host
Morning Ask The Audience
DOTY Awards
Ask The Audience
Afternoon Ask The Audience