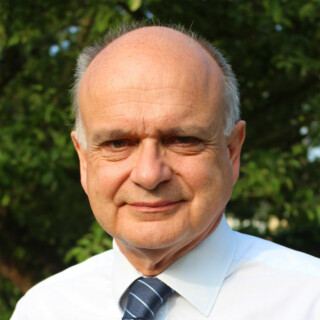 Biography
Phil joined the Rail Freight Group in 2021, after 16 years in the education service with Essex County Council and, prior to that, in the fertilizer industry. He is married with two adult sons.
His life-long interest in transport policy developed through nearly 40 years as an elected member of Ipswich Borough Council where he drew up their local plan proposal for the Ipswich Freight Chord and helped to initiate the East West Main Line Partnership of local councils in the 1990s. He represented Suffolk District Councils on Transport East between 2019 and 2022.
Since joining RFG, Phil has prepared policy responses on behalf of RGF members and supported several Sub National Transport Bodies (STBs) in developing their transport strategies and investment priorities. He has written articles on Rail Freight for magazines including Modern Railways, New Civil Engineer, and the Scotsman. He represents RFG at Network Rail's Rail Investment Review Groups and other NR forums at regional level. He is an experienced public speaker and has represented RFG at several conferences.
He is a member of the Railfuture campaign group.
---
Road to Rail Panel​: The process, challenges, findings, benefits, key statistics of transitioning from road to rail​